Elizabeth Community Connections is a member of Community Centres SA and is a registered not for profit School-based Community project. ECC provides a range of community training opportunities, health and well-being programs, family programs, pre- school programs, parenting support and various information sessions.
All services are LOW COST or FREE!
To find out more visit the Elizabeth Community Connections website for exciting events, new programs and services happening locally.
www.elizabethcommunityconnections.com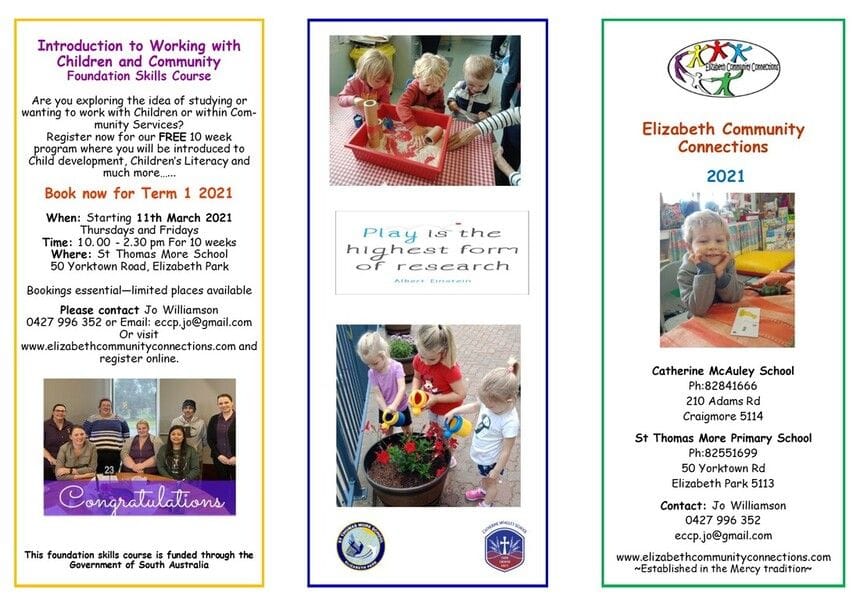 Download our latest flyer and join the fun at Elizabeth Community Connections St Thomas More School.