Easter Fun thanks to Mum
Posted by St Thomas More School on 7 April 2021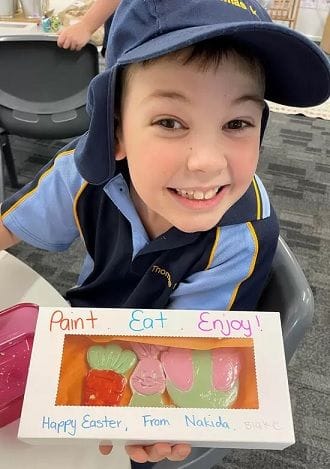 Ms Maiello's Year 3/4 Class were given an extra special Easter surprise on Tuesday when one of the mothers from the class presented every student with a special biscuit decorating kit.
Akira, who formerly had a home cake-baking business, created Easter-theme allergy-free short bread biscuits and edible child-friendly paint to the students. The children were delighted with the activity and teacher Ms Maiello thanked Akira for her time and genorsity to the class.
"It was unexpected but awesome," Ms Maiello said.
Akira made 25 boxes of biscuits, enough for each student and class teachers.
#RaisingHeartsAndMinds
Author:
St Thomas More School